Family and Medical Leave Act (FMLA) and California Family Rights Act (CFRA)
Protected Leave
July 11th, 2019
What Are The FMLA & CFRA?
Protected Leaves of absence are legally required in certain situations under California and federal labor laws, and in addition to whatever sick leave, paid time off, and vacation time your employer has made available to you, you may have a legal right to take unpaid time off work for specific personal reasons under the FMLA and CFRA. For example, employees in California have a right to protected leaves of absence under the Family and Medical Leave Act (FMLA) and/or the California Family Rights Act (CFRA) to care for a seriously ill or injured family member or to bond with a newborn or adopted child.
As a California employee, you have certain rights that must be considered by your employer and if at any time your employer violates your rights by preventing you from taking a leave you are legally entitled to, or discriminating and/or retaliating against you for requesting or taking protected leave, you may have grounds to file a lawsuit. 
Family and Medical Leave Act
Under the Family and Medical Leave Act, California employers with 50 or more employees are required to provide eligible employees up to 12 weeks of unpaid leave per calendar year for the following family or medical needs:
To care for their own serious illness or injury;

To care for the serious illness or injury of a family member;

To bond with a newborn or adopted child; or

To handle certain practical matters associated with a family member's military service.
FMLA also provides eligible employees in California up to 26 weeks of leave to care for a spouse, child, parent or next of kin (sibling, cousin, grandparent, or other blood relatives) who suffered or exacerbated a serious injury or illness while serving in the military.
California Family Rights Act
In addition to complying with federal protected leave laws, California employers must also comply with state family and medical leave laws, including the California Family Rights Act. The state of California actually has a number of labor and employment laws and standards in place that go above and beyond those required at the federal level and CFRA is one example of this.
Protected Leaves of Absence
FMLA and CFRA are "protected" leaves of absence in California, meaning employers are prohibited from terminating or retaliating against an employee who requests or takes an eligible leave of absence under these laws. In addition, the employer is required to hold the employee's job or a similar job to which the employee may return at the conclusion of the protected leave of absence.
CFRA closely resembles FMLA, but there are important differences between the two laws. Additionally, FMLA and CFRA often overlap so that the two protected leaves run concurrently. However, there are circumstances under which the leaves do not run concurrently.
Other Leave Laws in California
The state of California has additional laws in place that provide eligible employees with leave for specific family and medical reasons, including the following laws:
Contact Our CA Employment Law Attorneys Today
California has some of the most generous state leave laws in the country and California employers are required to comply not only with these laws but also with federal leave laws when an employee requests a leave of absence. There are also discrimination and retaliation laws to consider; employers in California are prohibited from discriminating or retaliating against employees who request or take protected leaves of absence.
If you believe you have been denied your legal right to family or medical leave under FMLA and CFRA, contact our experienced California employment law attorney at Davtyan Law Firm today. With a knowledgeable FMLA attorney on your side, you may be able to file a lawsuit against your employer for back pay, emotional distress, liquidated damages, and other losses.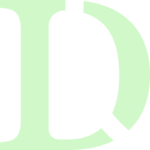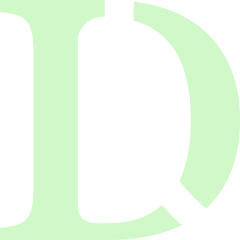 Ready to get started?
Contact us now for a free consultation to find out how we can help you.