Leave for Victims of Domestic Abuse, Sexual Assault & Stalking
Protected Leave
July 24th, 2019
What Is Domestic Violence Leave?
As a California employee, you have a legal right to take time off work for certain qualifying family, medical and personal reasons, and this includes taking an unpaid, job-protected leave of absence to obtain or attempt to obtain relief from domestic violence, sexual assault or stalking. Unfortunately, some employers in California violate state leave laws by preventing employees from taking the protected leaves of absence they are required by law to provide. If you believe you are entitled to domestic violence leave in California and your employer has refused to approve the leave of absence, or has discriminated or retaliated against you by terminating or demoting you, you may be able to sue your employer for reinstatement, back pay, lost work benefits and other damages. Contact our knowledgeable California employment law attorney at Davtyan Law Firm today to discuss your options for legal recourse.
California Laws on Domestic Violence Leave
Not only do California employees who are covered by California domestic violence leave laws have the legal right to take time off work to obtain or attempt to obtain relief from domestic violence, sexual assault or stalking, they are also guaranteed their original job or a comparable position when they return to work. These specific types of leave are considered "job-protected" leaves of absence in California, and per state law, employers are prohibited from terminating, demoting or otherwise discriminating or retaliating against employees who request or take domestic violence leave.
Domestic Violence Leave Requirements in California
Under California law, all employers are required to give employees time off work to obtain a restraining order or to seek other judicial relief from domestic violence, stalking or sexual assault for the employee or for his or her child. Additionally, California employers with at least 25 employees must provide victims of domestic violence leave to:
Seek medical treatment,

Receive counseling,

Engage in safety or relocation planning, or

Obtain services from a rape crisis center or domestic violence shelter or program
The law does not specify how much time off employees are entitled to for these purposes.
Contact Our CA Employment Law Attorneys for Help
Domestic violence, sexual assault and sexual harassment are pervasive, life-threatening crimes and no domestic violence victim should be prohibited time off work to deal with such issues and take steps to ensure their safety. Unfortunately, these crimes are also some of the most overlooked forms of violence and some California employers refuse to provide time off work for employees who have been the victim of domestic violence so they can obtain a restraining order, seek medical attention or ensure their safety or the safety of their child. Or, employers may unlawfully discriminate or retaliate against such employees who request or take leave, by terminating, harassing or refusing to promote them. If your employer takes an adverse employment action against you as a result of your domestic violence leave, you may have a claim for employment discrimination under California labor law. For more information about California domestic violence leave laws, or to find out how to go about filing a claim against your employer for a leave law violation, consult our knowledgeable legal team at Davtyan Law Firm as soon as possible.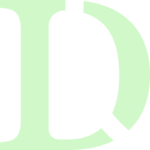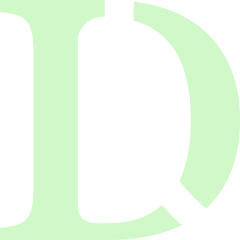 Ready to get started?
Contact us now for a free consultation to find out how we can help you.