Retaliation in the Workplace
Employment Law
August 20th, 2019
What is Workplace Retaliation?
All California employers have certain legal obligations they must abide by, and when they violate the law in some way, employees may decide to take action by reporting or complaining about the employer's wrongdoing to a supervisor, the government, or a law enforcement agency. This may result in the employer taking negative action against the employee, which is known as workplace retaliation California sees as an unlawful practice occurring when an employer punishes or fires an employee for exercising his or her employment rights. Contact Davtyan Law Firm today if you believe you have been unlawfully retaliated against at work for engaging in a protected activity.
What is the difference between Retaliation and Discrimination?
Workplace retaliation happens when an employer fires, demotes, refuse to promote, or otherwise takes negative action against an employee for exercising or attempting to enforce his or her employment rights. For example, as a California employee, you cannot be fired for filing a workers' compensation claim for a workplace injury, requesting or taking time off for qualified family or medical reasons, or filing a complaint of workplace discrimination or harassment, among other so-called "protected activities."
Retaliation and discrimination in the workplace sometimes occur together, but they are ultimately separate issues. While workplace discrimination is the act of an employee receiving less favorable treatment because of his or her membership in a protected class, unlawful retaliation often occurs when that employee decides to complain about the workplace discrimination or engages in another protected activity.
Protected Activities
Most states have laws in place that protect employees from being punished or fired for reporting or complaining about an employer's legal wrongdoing. Of all the states though, California is perhaps the state that provides the most comprehensive protections for employees, which means there are many opportunities for employees to seek legal recourse for violations of their employment rights. Under California law, employees have the right to engage in certain protected activities.
These activities include filing a complaint about illegal wage and hour practices (such as Working Off the Clock), taking time off to serve on a jury, requesting or taking time off for qualified medical or family reasons, filing a workers' compensation claim, and filing a complaint of unlawful discrimination or harassment in the workplace. The following are the most common types of workplace retaliation California:
Whistleblower Retaliation
California whistleblower protection laws provide legal protections for employees who report suspected violations of the law on the part of the employer. For example, these laws would protect an employee who reports suspected criminal activity by the employer to a law enforcement agency or an employee who reports a California wage and hour law violation to the Labor Commissioner. Any employer who fires an employee for reporting unlawful activities in the workplace, or for wrongfully believing the employee had reported a violation, commits wrongful termination.
Reporting or Complaining About:
Unpaid wages – Employees who believe they have been underpaid have a right to file an unpaid wages complaint with California's Labor Commissioner, and it is against the law for employers to terminate, discharge, or in any other way retaliate against employees who file such complaints.

Unsafe work conditions – California employers are prohibited from firing or otherwise punishing employees who complain about unsafe work conditions or who report workplace safety issues to a government agency, such as the Occupational Safety and Health Administration (OSHA). It is also unlawful for employers to fire or punish employees who refuse to perform any work that would violate California occupational health and safety standards.

Illegal activities at work – It is against the law in California for employees to be fired or punished for refusing to commit an illegal act, for reporting unlawful activities at work, or for participating in an investigation into the employer's unlawful actions.
Lawful Off-Duty Activities
Also against the law in California, are certain attempts by an employer to control lawful employee conduct during non-working hours. In many cases, whether the employer doesn't personally agree with the employee's off-duty activities, or believes they will adversely affect the reputation of his or her business, California law limits how much an employer can do to regulate the employee's lawful conduct off the premises during non-working hours, including exercising free speech rights and engaging in political activity.
Protected Leaves
There are laws in place in California that give certain employees the right to take protected time off work, known as "leave," for qualifying family, medical or other reasons. These reasons include the following:
To care for a parent, child, or spouse with a serious medical condition;

To bond with a child who was born to, placed in foster care with, or adopted by, the employee; and

The employee is suffering from a serious medical condition that prevents him or her from performing typical work duties.
Other common types of protected leave in California include taking time off to vote, to serve in the military or to serve on a jury. When an employee has a right to take protected leave, the employer is prohibited from firing or punishing the employee for exercising that right. 
Contact Davtyan Law Firm Today for Legal Help
If you believe you have been unlawfully punished or retaliated against by your employer for engaging in a protected activity, contact Davtyan Law Firm today to discuss the possibility of filing a California workplace retaliation claim. In some cases, an employee who wins a workplace retaliation claim in California can collect compensation for lost wages and benefits, as well as court costs and attorneys' fees, damages for emotional distress, and sometimes even punitive damages.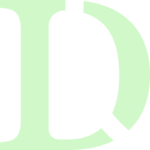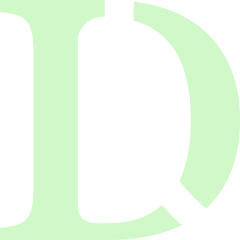 Ready to get started?
Contact us now for a free consultation to find out how we can help you.