Working Off The Clock
Employment Law
August 20th, 2019
Why Working Off the Clock is an Issue
California labor laws prohibit employers across the state from requiring that their employees to continue working off the clock without compensation, meaning employees cannot legally be expected to do work for their employer, with the employer's knowledge, but without being paid. Whether the employer requires that the employee perform uncompensated off-the-clock work, or simply allows it to happen, the employer can be held liable for unpaid wages under California Wage & Hour Laws.
If you have been working off the clock in California, and you haven't been appropriately paid for this time, contact our knowledgeable employment law attorney at Davtyan Law Firm today. You may have grounds to file a wage and hour claim against your employer to recover unpaid wages.
What is Off-the-Clock Work?
California law defines working off the clock as any work that an employee does without pay, either before clocking in, after clocking out, or during a mandatory meal or rest break. In some cases, off-the-clock work is work that the employee would have been paid for at his or her regular rate of pay. However, it is frequently work for which the employee would have been owed time and a half or double time as required under laws that protect Overtime Pay in California.
Some common types of off-the-clock work in California include the following:
Pre-shift work, such as time spent preparing safety equipment, preparing a job site, preparing a restaurant to open or putting on protective gear

Post-shift work, such as time spent storing equipment, delivering equipment to a new location, cleaning up a job site or taking off protective gear

Any work an employee does during a required meal period or rest break

Administrative work, such as completing paperwork or preparing medical charts

Revising a project or correcting errors at the employer's request
Identifying Off-the-Clock Work
An employer does not have to explicitly require an employee to be working off the clock for the practice to be illegal. In some cases, an employer may subtly request or simply encourage off-the-clock work, often to avoid paying an hourly employee for the full amount of time he or she works or to avoid paying overtime premiums as required by California wage and hour laws.
Whatever the circumstances, an employee working off the clock is entitled to compensation for any work he or she performs and if these wages are not paid, the employer can be held liable.
Filing an Off-the-Clock Work Claim in CA
Employees in California aren't always familiar with the protections provided them by California labor laws, but a good rule of thumb is this: any time an employer, explicitly or implicitly, requires, encourages or allows employees to perform uncompensated work, the employer is breaking the law. For example, employers may create timesheets or time clock systems that prevent employees from clocking in for pre-shift or post-shift work, or they may require employees to do more work than they can possibly do during their shift or in the hours they are expected to work, and then discourage them from reporting overtime.
Our California Off-the-Clock Work Lawyers Can Help
According to California wage and hour laws, non-exempt employees in California is entitled to overtime wages if they work more than eight hours in a workday, or more than 40 hours in a workweek. So, if you are working more hours than you are scheduled for, without additional compensation, you could have a legitimate off-the-clock work claim against your employer, even if you are a salaried employee.
For more information about working off the clock and unpaid wage claims in California, contact our experienced employment law attorney at Davtyan Law Firm today. With our legal team on your side, you may be able to bring a suit against your employer for back pay you are owed for any and all work you performed off the clock.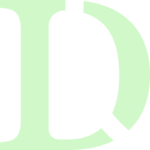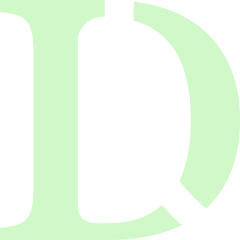 Ready to get started?
Contact us now for a free consultation to find out how we can help you.