Discrimination & Harassment in California
Discrimination and Harassment
August 20th, 2019
What Are Discrimination & Harassment?
Workplace discrimination and harassment occur when an employer treats an employee or job applicant less favorably than other employees or applicants because of a specific personal characteristic, such as race, gender, color, or marital status. In many cases, California employers are prohibited by law from engaging in discrimination against employees by firing, refusing to hire, demoting, refusing to promote, or otherwise taking negative action against members of a protected class.
If you have been the victim of unlawful workplace discrimination in California, or if you were forced to quit your job because of severe and frequent harassment at work, contact Davtyan Law Firm today to discuss your legal options. You may have grounds to file an employment law claim against your employer to recover compensation for lost wages and benefits, any emotional distress you suffered as a result of the discrimination, attorneys' fees, and court costs, and possibly even punitive damages for your employer's actions.
California's At-Will Employment Statute
Because California is an at-will employment state, employers have the right to fire employees at any time and for any lawful reason, with or without notice. However, there are certain exceptions to this statute that prohibit employers from firing employees or making any other employment decisions if they are motivated by an unlawful reason, including discrimination on the basis of what is known as a "protected characteristic."
In other words, California employers cannot decide to hire or fire a worker because of his or her race, color, ancestry, or any other protected personal characteristic or trait.
Protected Basis Claims
There are federal and state laws in place that prohibit employers in California from discriminating against employees based on their membership in a protected class, or because of a specific protected characteristic. In California, the following personal characteristics are protected by law:
Race

Religious creed

Color

National origin

Ancestry

Physical disability or mental disability

Medical condition

Genetic information

Marital status

Sex

Gender

Gender identity or gender expression

Pregnancy or childbirth

Age (for employees over 40)

Sexual orientation

Military and veteran status
Although the broadest and most important anti-discrimination law for employees in California is the Fair Employment and Housing Act (FEHA), there are other laws that offer protection against workplace retaliation, discrimination, and harassment in California, including those that prohibit immigration-based discrimination, language discrimination, political discrimination or discrimination against victims of crimes.
Discrimination and Harassment in the Workplace
Under California employment law, it is unlawful for an employer to discriminate against employees or target employees for wrongful termination because of their membership in a protected class. California employers are also prohibited from creating a work environment in which being a member of a protected class automatically excludes certain employees or puts them at a disadvantage.
Similarly, employers cannot harass an employee on the basis of a protected characteristic, nor can they create or maintain a hostile work environment that leaves a protected member with no choice but to quit.
There are two main types of California workplace discrimination: disparate impact discrimination, occurring when an employer creates a work policy that applies to all employees, but which has a more negative impact on members of a protected class, and disparate treatment discrimination, occurring when an employer specifically singles out an employee on the basis of his or her protected characteristic. Some common examples of unlawful workplace discrimination include:
Firing, refusing to hire, demoting, or refusing to promote workers on the basis of a protected characteristic

Permitting employees to be frequently and severely harassed in the workplace

Enacting a company policy that disproportionately affects members of a protected class

Refusing to accommodate the religious or disability-related needs of certain employees
Contact Davtyan Law Firm for Legal Help
Employees in California have the right to work in an environment that is free from unlawful discrimination and workplace harassment. Sadly, employers throughout California continue to engage in discrimination and harassment against employees and job applicants on the basis of specific protected characteristics, such as race, sex, national origin, or gender identity, by singling them out or targeting them with discriminatory intent.
If you have been fired from your job or otherwise harassed or discriminated against at work because of your membership in a protected class, your first course of action should be to enlist the help of an experienced California workplace discrimination lawyer. With a knowledgeable employment law attorney on your side, you may be able to file a discrimination claim against your employer and recover compensation for lost wages, benefits, and other damages.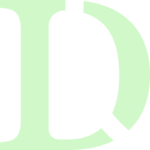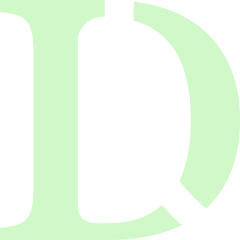 Ready to get started?
Contact us now for a free consultation to find out how we can help you.