California Governor Gavin Newsom Signs Senate Bill 1576 Into Law
Employment Law
October 16th, 2022
Governor Gavin Newsom Signed into law Assembly Bill 1576, which extends previously signed SB 142 – the lactation accommodation laws for California employees. Assembly bill 1576 makes it mandatory that court buildings include lactation facilities for the public and those mothers who need to express breast milk during Court Proceedings.
Applying Employee Rights and Laws to Court Proceedings
Assembly Bill 1576 makes it so that court facilities must treat non-employee female guests as though they are employed when it comes to breastfeeding and breast milk expression.
That means that when a breastfeeding mother must attend court, the courthouse and facilities will provide her:
The opportunity to breastfeed her child or to express milk for her child. Judges will be cognitive of the needs of mothers and provide recesses for those purposes.
The courthouse will create a spot that is designated for breast milk expression or for breastfeeding children.
In accordance with SB 142 – The facilities supplied for breastfeeding must be:
Private and Safe – so that people don't accidentally walk in on women while exposed or expressing milk.
Clean and Safe to use for expressing milk – there can be no hazardous material within the space to prevent cross-contamination.
The area must make the woman feel comfortable. There should be seating and tables that are clean and accommodate the milk expression safely. That includes access to electricity and running water.
There must be a refrigerator where expressed milk can be stored safely.
Read more about what SB 142 means for employees who breastfeed in our blog; Is There a Lactation Accommodation Law in California?
AB1576 is Not The Same as SB 142
While SB 1576 makes it so that courthouses treat women who breastfeed as though they are employees, the actual translation of the SB 142 statute in the application to courthouses is not quite the same as for employees.
For example, there does not need to be a segment in the employee handbook for the public who are required to be in a courthouse. That difference is handled through general statements and through verbalized education.
Currently, the law requires that superior courts provide access to a lactation room when that building has a lactation room for its employees. The new law uses the terms of SB 142 as they apply to the public or users of the Superior Courts. The new law goes into effect on July 1, 2024.
How enforceable are the employee-like benefits provided by AB 1576? It is difficult to say at this juncture. Even though the law discusses employee rights as they would apply to the public, the same outcome may not be possible.
Contact DLaw With Your Employment Law Questions
Learn more about your rights as an employee in California and as they apply to the court system and lactation accommodations or your working environment. Are you entitled to a lactation room at your workplace? Find out more by calling our DLaw attorneys at (818) 275-5799!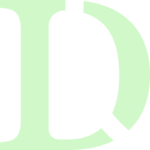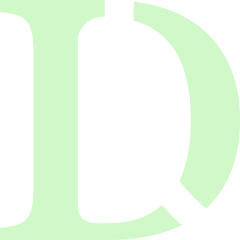 Ready to get started?
Contact us now for a free consultation to find out how we can help you.