Is There a Lactation Accommodation Law in California?
Employment Law
August 30th, 2022
Lactation accommodation is a real concern, and it became part of the California labor code in October 2020 when Governor Gavin Newsom penned his signature to Senate Bill 142. Under the new regulations, the rights of mothers with infants that are breastfeeding expanded. Here is a look at what's changed.
Clarified Rules for Companies Employing Mothers Who Breastfeed Children
Senate Bill 142 is an expansion of the rules and laws that existed within the labor code.
Under the new expansion employers are obligated to:
Provide unscheduled break time for any female employee who needs to breastfeed their child or who needs to express breast milk.
Provide a designated space where breast milk expression can occur without interruption or exposure.
Ensure that the space provided for breast milk expression is private and safe.
The space must be free of hazards including hazardous materials.
The space must be set up to facilitate breast milk expression with clean surfaces and an area to place equipment and supplies; it also must include an area for sitting.
The space must be accommodating with access to fundamental materials and electricity to allow the worker to express breast milk easily and efficiently.
The space or secondary space must contain running water and a refrigerator set up to safely store breast milk.
In the event that the employer cannot provide a designated site for female employees to express breast milk and when the employer is a tenant in a multi-tenant building, a shared space can be established so long as it meets all the requirements and regulations.
Include a breast milk expression policy and procedure and that documentation should be included in any employee training and within the employee manual. Additionally, employees are to be provided a written copy during the hiring process and if or when the employee requests parental leave from the company to birth and then care for their infant.
Are There Exemptions to SB 142?
There are exemptions to the laws that fall under SB 142. The first is when the employer has fewer than 50 employees and compliance with these laws would cause a hardship. The exemption is not a blanket rule and each case is decided individually.
Note: An undue hardship request is taken seriously. Employers cannot expect female employees to use a bathroom or stall in a bathroom as the designated location.
The Penalties for Noncompliance are on par with those that employers face when employees are denied a meal or rest break. Fines issued by the Department of Labor can be as high as $100 per day for each day of noncompliance.
Call DLaw Today to Discuss Your Lactation Accommodation Rights in the Workplace!
If you would like more information about your rights or the rights of female employees who qualify for the protection from the Lactation Accommodation codes reach out to our employment lawyers at Davtyan Law at 1 (818) 275 5799. We are happy to answer your questions and explain your rights.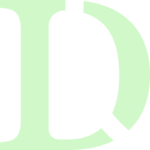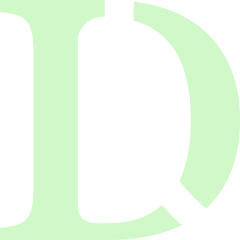 Ready to get started?
Contact us now for a free consultation to find out how we can help you.