Employment Lawyer Venice Beach, CA
Do you need an employment lawyer in Venice Beach?
We consult, review, and process your case at no upfront cost to you. We're here to help protect your rights.
Call us today at (818) 275-5799
Every
worker
in
California
has
rights,
and
Davtyan
Law
Firm
believes
that
those
rights
should
be
protected.
While
other
law
firms
have
multiple
practice
areas,
we
choose
to
focus
on
only
one
thing:
labor
and
employment
law.
Our
legal
team
has
experience
in
all
areas
of
labor
law
from
agency
claims
processes
to
settlement
negotiations
to
the
court
system
and
more.
California Employment Law Help
Whether you need help with unpaid wages, sexual harassment at work, a hostile work environment, or other legal advice regarding the workplace, you can count on our California labor lawyer Emil Davtyan. He has devoted his career to representing employees in labor law cases all over the state of California. Some of these cases include issues like:
Wrongful Termination
Wrongful termination occurs when an employee is fired by an employer in violation of an employee's legal rights. There are several types of wrongful termination including discrimination, contract violations, sexual harassment, and retaliation.
While most workers in the US can be fired "at-will," there are exceptions to this rule. Some of these exceptions include discrimination, contract violations, retaliation, and more. If you suspect that you were fired for any of these reasons by your Venice Beach CA employer, give us a call.
Wage & Hour Violations
Wage and hour lawsuits have become more common as the gig economy gets bigger. The battle between employee and independent contractor status can make wages more complicated, and sometimes you need a lawyer to help sort things out. Often it's hard for employees to know if their rights have been violated without the guidance of an experienced attorney. When Venice Beach employers violate wage and hour laws, and employees don't know their rights they are not able to protect themselves and are most likely missing out on pay that they are entitled to.
We also commonly see cases regarding minimum wage and other similar employment disputes. If you think your pay has been calculated incorrectly or illegally, contact us today.
Discrimination & Harassment
Unfortunately, workplace discrimination and harassment happen far too often. Workplace discrimination occurs when an employer treats an employee or job applicant less favorably than other employees or applicants because of a specific personal characteristic, such as race, gender, color or marital status. And sometimes human resources does nothing about the situation. But the team at Davtyan Law Firm is here to help Venice Beach employees make sure their legal rights are protected. If you've experienced discrimination or harassment at your job, contact our Venice Beach employment attorney today.
Workplace Retaliation
Workplace retaliation occurs when a business takes negative action against the employee who initially filed a complaint. If an employer punishes or fires an employee for exercising his or her employment rights, it is considered workplace retaliation and it may be illegal.
If you've been fired, demoted, or otherwise treated negatively at your job for reasons such as reporting workplace hazards, filing a workers' compensation claim, or exercising any of your other employment rights, you may have a workplace retaliation claim against your employer.
Protected Leaves
California is one of the most generous states when it comes to protected leaves. From the Family and Medical Leave Act (FMLA leave) to baby bonding to military leave, there are many rules that employers must follow when it comes to taking state and federally protected leaves. Unfortunately, many employers in Venice Beach are either unaware of these rules or choose to avoid them, but we can help.
If an employer refuses you paid or unpaid medical or sick leave due to a serious health condition of you or a family member, that employer is in direct violation of the CFRA. When this happens, you need a team of protected leave lawyers that will protect your employee rights.
Not Sure?
We handle a variety of other workplace-related legal issues. Call or Fill our form to request a FREE consultation with an expert.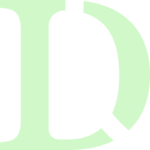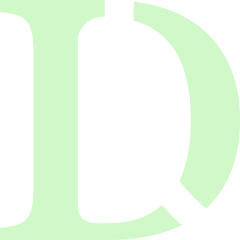 Call Davtyan Law Firm today!
Davtyan law firm focuses exclusively on protecting employee rights in California. We serve clients all over the state including big cities like San Francisco, San Diego, San Jose, and Los Angeles, as well as small cities. We have represented clients in cases against small businesses and large corporations. When you need a California employment lawyer in Venice Beach, call Davtyan Law Firm. We offer free initial consultations to all potential clients.
Call us to speak to a Venice Beach employment lawyer about your case.