What is San Francisco's Family Friendly Workplace Ordinance?
Employment Law
April 19th, 2022
The San Francisco Family Friendly Workplace Ordinance (FFWO) is a set of regulations that pertain to employers within San Francisco with more than 20 workers. The regulations were first adopted in 2014 but have recently been updated in March 2022.
What Are the Changes to the FFWO?
Applicable to More Employees – The San Francisco Family Friendly Workplace Ordinance now also includes any employee of a San Francisco-based employer even if that employee does not work in San Francisco, and specifically includes those workers who telecommute.
Predictable or Flexible Working Arrangements – The updated FFWO, which goes into effect in June 2022 also has language that outlines the expectations for employers to find a reasonable way for flexible working schedules or a predictive workaround to standard working hours and locations when employees request alterative work scheduled. Employers can opt-out of this requirement where an undue hardship occurs.
Expands Family Leave Requirements – Now expanded to include elderly family members who are not parents. The regulations allow for a spouse to care for in-laws or other elderly family members and mirrors regulations under state of California statutes.
Updated Penalties – The updated FFWO also includes an expanded control mechanism that allows for enforcement and penalties for companies that do not, or will not, comply with the updated FFWO.
How Do These Changes Affect The Employee?
These changes to the original FFWO are designed to allow a smoother and less stressful process when an employee must also care for a sick relative. The rules allow an employee to request an alternative work schedule, that allows them to remain fully employed while still being able to care for a loved one. The rules outline the process and expectations for both employees and employers and add a certain amount of protection for employees who are placed in the position of needing to work and also care for loved ones.
Further, the expanded FFWO now makes it clear that a loved one is a broader termed approach to caring for any family member who is elderly and not just a parent. Under the updated FFWO an employee may request an alternative work schedule to care for a grandparent, in law, or another elderly family member. These rules recognize that a "family" is not always a parent and child but may include other people who are part of the family process.
Contact DLaw With Any Questions You May Have About the FFWO
These changes are complicated and while they seem straightforward, they can be tricky to follow. What defines a hardship for an employer? What is the definition of reasonable and predictable work scheduled? For both employers and employees, it is best to use the expertise of an employment lawyer or firm.  DLaw has years of experience in helping with employee rights in the San Francisco area. Contact us today if you feel your employee rights have been violated.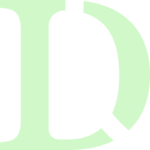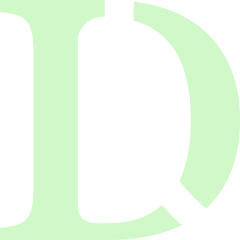 Ready to get started?
Contact us now for a free consultation to find out how we can help you.