What Are 3 Examples of Wrongful Termination in California?
Employment Law
April 15th, 2022
California has a long list of laws that protect employees from employers based in California. This blog provides three examples of wrongful termination from California employers.
California is an "at will" employment state which means that the employer or employee can end that working relationship without notice and without cause. However, the employer must follow the law when firing an employee. If the employer does not follow the law and fires the employee for unlawful reasons, the employee may file a wrongful termination case and seek compensation.
1. Termination for Disclosing Harassment
An employee who files a harassment case may not be terminated in retaliation for filing that harassment claim. Also, employees who provide testimony for an employee who files a harassment claim may also not be threatened with termination or terminated in retaliation for providing testimony that supports a harassment claim.
Types of harassment include:
Sexual harassment
Harassment based on race, color, religion, sexual orientation, disability, medical condition, pregnancy, childbirth
If you are unsure if harassment is applicable, reach out to our legal team for clarification.
2. Termination for Family Leave or Leave of Absence Requests
California allows employees to legally take certain types of leaves-of-absence from their jobs without fear of termination. Some types of protected leaves in California include:
Family and Medical Leave – where you, the employee, need to care for yourself following medical procedure; if you need to care for a close family member – child, spouse, parents or in-laws.
New Parent Leave – for both the father and mother of a new baby
Pregnancy Disability Leave – if you have a high-risk pregnancy
Sick Leave – when you are ill, have COVID-19, cancer, pneumonia, etc.
Voting Leave -on voting day you may take a short leave to vote
Jury Duty or Subpoena Leave.
Domestic Violence Victim Leave – related to trauma, recover, and psychological recovery.
There are other types of leaves that California ensures employees may use. A leave of absence may place an employer in a hard spot, but that need does not supersede the needs of employees.
3. You Cannot Be Terminated If You Are A Victim of a Crime.
So long as the employer is made aware of your status as a victim, you cannot be fired for dealing with the fallout from the crime. That means an employee can request time off to go to medical appointments, meet with their legal team, go to court, etc. In California, employees are protected so that they can deal with legal issues that result from being a victim of criminal activities.
Contact DLaw Today With Your Wrongful Termination Questions!
There is a long list of wrongful termination situations that employees and employers may not know.  If you are an employee who feels they were terminated for the wrong reasons, give us a call at (818) 275-5799. We are your experienced employment law attorneys with nearly 50 years of experience, and we represent employees throughout California.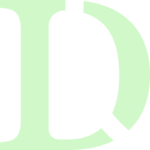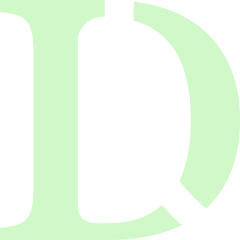 Ready to get started?
Contact us now for a free consultation to find out how we can help you.