Suitable Seating
Wage & Hour Laws
August 20th, 2019
What Is Suitable Seating?
California employment law is complex and multifaceted and one important aspect of the law focuses on an employee's right to suitable seating at work. According to the law, employees in California must be provided with a suitable seat when the nature of their work reasonably permits the use of a chair, and a recent court decision has opened the door for increased litigation against CA employers who refuse to do so. In fact, there have been a number of lawsuits involving California employees who sued their employer for failure to provide suitable seating at work. If your California employer refuses to provide you with a chair and forces you to stand on the job, he or she could be in violation of certain California Wage Orders established by the California Industrial Welfare Commission. Consult our knowledgeable CA employment law attorney at Davtyan Law Firm today for more information about suitable seating laws in California.
Suitable Seating Defined
If you have ever had a job that required you to stand for long periods of time, you know that it is not always easy to be on your feet all day, which is why there is a law in California that requires employers to provide all working employees with suitable seating, so long as sitting down does not interfere with the employee's work-related tasks. The law also states that if the nature of their work requires employees to stand, the employer must provide suitable seating in proximity to the work area, where employees have the option of sitting down when it does not interfere with their work.
California Suitable Seating Lawsuits
According to the law, California employers are required to provide employees with seating when the nature of the work "reasonably permits the use of seats." In determining what "reasonably permits" means, the Supreme Court stated in 2016 that the following factors must be considered:
The tasks performed;

Whether the tasks can be performed while seated;

Whether seats would interfere with other tasks;

Whether getting up and down could interfere with the work; and

Whether seated work affects the overall quality and effectiveness of job performance.
In other words, so long as sitting down does not prevent employees from performing their work duties to the best of their abilities, employers must provide a chair to any employee who wants one and failure to do so could result in a lawsuit. Additionally, any California employer who unfairly disciplines or terminates an employee who requests suitable seating could find themselves facing an employment discrimination, retaliation or wrongful termination lawsuit.
Contact a California Suitable Seating Attorney for Help
If you feel you have been unfairly denied suitable seating at work, or if you have been discriminated against or even fired for asking your employer to provide suitable seats, contact our reputable employment law attorney at Davtyan Law Firm as soon as possible. Davtyan Law Firm has extensive experience protecting the rights of California employees and can help you and your fellow employees acquire the suitable seating you are entitled to.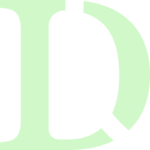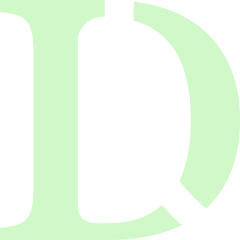 Ready to get started?
Contact us now for a free consultation to find out how we can help you.