Reasonable Accommodations: 5 Examples
Employment Law
September 19th, 2023
The California Fair Employment and Housing Act requires employers of five or more employees to provide reasonable accommodations for those employees who have a physical or mental disability. This means you cannot be denied employment during the application process based on your disability,
If you become disabled while working, employment law requires the employer to provide reasonable accommodations and cannot fire you because of your disability.
What is Meant by "Reasonable Accommodations"
The law defines reasonable accommodations as "any modification or adjustment to a job, the work environment, or in the way things are customarily done, that enables a qualified individual with a disability to have equal employment opportunity."
This applies to requiring "equal opportunity in the job application, examination, and hiring processes, and during employment that will enable a qualified applicant or employee with a disability to participate in the processes and perform the essential functions of the job."
Discrimination based on your disability without offering you reasonable accommodations is illegal. The only exception to the employer's reasonable accommodations requirement is if providing accommodation would cause the employer "undue hardship."
Examples of Reasonable Accommodations
There are many types of accommodations. Each reasonable accommodation (RA) request must be evaluated on its own merit. What follows are 5 examples of RA requests that historically have been approved.
1) Making the work environment readily accessible to those with disabilities. This includes accommodations such as:
Making the workspace wheelchair accessible including accessibility to workrooms, break areas, and restrooms, modifying furniture, and providing a favorable parking space.

Accommodating those with a hearing disability by providing a sign language interpreter, workplace documents in braille, text pagers, or a captioned telephone, for example.

Accommodating those who are visually impaired by providing taped texts, video magnification, or text-to-speech and voice-recognition software.
2) Permitting an employee to work from home.
3) Allowing a flexible work schedule. This includes allowing the employee to work longer hours on some days and fewer hours whenever necessary. Also, the employee is allowed time off to attend doctor's appointments or therapist appointments.
4) Restructuring the job description so that non-essential functions are eliminated. In a job with multiple responsibilities, this may include the reallocation or redistribution of non-essential job functions.
5) Allowing assistive animals into the workplace. California law requires employers to allow employees to bring a service animal to the workplace provided the presence of the animal will not create an undue hardship for the employer. This includes guide dogs, service dogs, psychiatric service dogs (emotional support animals), and signal dogs.
Contact D.Law if You Feel You Are Facing Discrimination Due to Your Disability
If you feel you have been discriminated against, and you believe it was due to your disability, either by an employer you currently work for or by a prospective employer during the application process, reach out to a California employment law attorney at D.Law to learn about your rights as a California employee.
Call us at (818) 275 5799 to schedule a free consultation! You may also contact us online and provide us with specific information about your concern.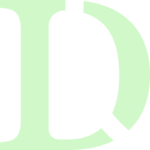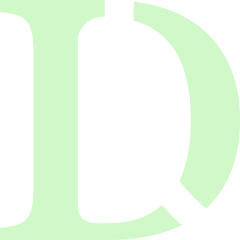 Ready to get started?
Contact us now for a free consultation to find out how we can help you.