Paid Sick Leave
Protected Leave
July 9th, 2019
What Is Paid Sick Leave?
There are laws in place that govern the accrual of paid sick leave for California employees and how this accrued leave can be used, and these laws can vary, depending on whether the employer is subject to the state or local statute. In general terms, California law requires most employers to provide paid sick leave to most employees, with some exceptions, and any eligible employee denied sick leave or discharged for using accrued sick leave may have grounds to file a lawsuit for damages, including payment of the sick leave withheld, administrative penalties and back pay, and may also seek reinstatement to his or her position. For more information about paid sick leave laws in California, or to discuss a possible sick leave violation with a California employment law attorney, contact Davtyan Law Firm today.
Who is Eligible for Paid Sick Leave?
All employees in California who work for 30 or more days within a year from the beginning of their employment are eligible to receive paid sick leave at their regular rate of pay under the state law. However, there are some important exceptions to California's paid sick leave law, including the following employees, who may be exempt from coverage:
Employees covered by a collective bargaining agreement that includes provisions for paid sick days or other paid time off that can be used for sick leave

Employees in the construction industry covered by certain collective bargaining
California Sick Leave Accrual
Under California's paid sick leave law, non-exempt employees accrue one hour of sick leave for every 30 hours worked, beginning on the first day of employment or on July 1, 2015, if the employee began working before that date. According to the law, employees may only begin using accrued sick leave once they have worked a minimum of 90 days for the employer and they are permitted to carry over any unused sick leave from one year to the next, unless the entire annual sick leave amount is provided at the beginning of the year. There are both state and local laws governing the accrual and use of paid sick leave in California, and employers subject to conflicting requirements in state and local laws are required to follow the standard that is most beneficial to the employee.
The following are examples of localities that have their own sick leave laws, with provisions at least as protective, and in some circumstances, more protective than California state law:
City of Los Angeles

City of San Francisco

City of Long Beach

City of Oakland

City of Emeryville

City of Santa Monica

City of San Diego

City of Berkeley
How Sick Leave Can Be Used
California law dictates that employees can use their paid sick leave for the following purposes:
To diagnose or treat the employee's own existing health condition or the existing health condition of a family member;

For the employee's preventative care or the preventative care of a family member; or

Circumstances where the employee has been the victim of domestic violence, stalking or sexual assault
Contact a California Employment Law Attorney for Help
There are laws in California that dictate what employees are entitled to in terms of accruing and using paid sick leave, and there are penalties that can be levied against employers who violate these laws. This includes denying an employee the right to use accrued sick leave, discharging or otherwise retaliating against an employee for using or attempting to use sick leave, or requiring employees to find replacement workers on the days they will be using sick leave. However, these laws can vary on a federal, state and even local level, meaning the paid sick leave law in the City of Los Angeles may not be the same at the paid sick leave law in the City of San Francisco or in the City of Long Beach. For this reason and more, it is important to find an attorney with experience in both state and local employment law.
If you have been the victim of a paid sick leave violation in California, or if your employer has threatened to fire or suspend you for alleging a violation of the sick leave law, contact a knowledgeable California employment law attorney as soon as possible. With an experienced lawyer on your side, you can protect your legal rights and pursue the compensation you deserve for any violation of state or local labor law.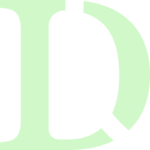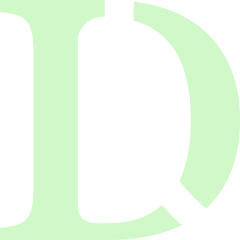 Ready to get started?
Contact us now for a free consultation to find out how we can help you.