Is Military Leave Protected?
Protected Leave
July 29th, 2022
Is military leave protected by employment laws in California? The short answer to that question is yes, military leave is part of both the Federal and California employment code and there is protection for the employees who also serve as part of the National Guard or the National Reserve.
The Uniformed Service Employment Rights Act (USERRA)
The Uniformed Service Employment Rights Act (USERRA) is federal law. It is there to protect any employee who requires a leave of absence to fulfill their military duty. The set of laws offers far-reaching protection for employees who work in the private sector and also serve in the military. For the most part, these laws address the needs of those who are National Guard or National Reserve members of the military who also work regular jobs in the private sector. There are other types of military personnel who fall under the power of USERRA.
The Rights of employees under USERRA include:
The right to request time off from their job to fulfill a military obligation, even when that obligation becomes long-term. Many National Guard or Reserve military members serve for a weekend but sometimes, the National Guard and the National Reserve are deployed for longer, such as during natural disasters. A good example of this is found in the National Guard and Reserve's response to Hurricane Katrina back in 2007. The recovery period lasted for 18 months and during that time, 88,000 people were moved to safety, and order within the restoration area.
Prevents retaliation by employers against employees who are called to serve. Under USERRA, employers cannot terminate an employee who requests leave to uphold their military duty or to join the military when needed. The employee's job is secure, and the employer must make accommodations while the employee is gone.
Requires reemployment of military personnel when their military obligation ends.
Protected leave rights under USERRA extend to five-year periods for military deployment.
In California, Additional Rights Exist for Military Personnel
California National Guard and Reserve members who are also employees at a civilian job have additional rights and protected leave when they are called to serve. Those include unlimited paid time off while they serve. They are also entitled to reemployment at a position that is equal to the job they left.
Their retirement and other types of benefits remain in effect. California businesses must also reinstate the employee within 40 days of their return. Further, these employees cannot be terminated from their jobs for the next year unless there is cause for termination that is not related to their military leave.
Unpaid leave for Guard duty is limited to 17 days per year for training. Also, military employees cannot be discriminated against due to their military service or involvement.
Learn More Information About Military Leave Protection 
If you are a military member and hold a civilian job and are concerned about harassment or discrimination due to your military obligations, reach out to our attorneys.  D Law can help you understand your rights as they pertain to your employer/employee relationship.  Give us a call at 1(818) 275-5799 to schedule a free consultation!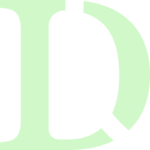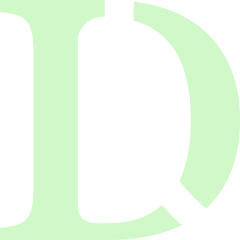 Ready to get started?
Contact us now for a free consultation to find out how we can help you.