Equal Pay in California
Wage & Hour Laws
August 20th, 2019
What Is Equal Pay?
Wage and hour concerns are among the most contentious employment issues, and equal pay is a sensitive area of employment law, one that results in a great number of lawsuits against employers. The state of California has a law in place called the Equal Pay Act, which prohibits sex-, race- and ethnicity-based wage differences in the workplace, and provides legal recourse for employees who are being paid less than an employee or employees of the opposite sex, or of another race or ethnicity, who are performing "substantially similar work" under similar working conditions. If you believe you are being paid unfairly because of your sex, race or ethnicity, you may have grounds to file an Equal Pay Act claim against your employer for compensation. Contact our reputable California employment law attorney at Davtyan Law Firm today for legal help.
Equal Pay Act Requirements
For decades, the Equal Pay Act has prohibited California employers from paying female employees less wages than male employees for equal work, and in recent years, the Equal Pay Act has been further strengthened to include ethnicity and race as protected categories in terms of equal pay. California also implemented a salary history ban on January 1, 2018, which prohibits employers from asking job applicants about their current or past salaries or benefits and relying on this information when deciding what salary to offer.
Filing an Equal Pay Act Lawsuit in California
In order to file a successful Equal Pay Act claim in California, the employee must prove that he or she is being paid a lower wage rate than another employee performing substantially similar work, on the basis of sex, race or ethnicity. Once an employee proves that this is the case, it is up to the employer to prove that he or she has a legitimate reason for the pay difference. For instance, the employer could show that the difference in wages is instead due to one or more of the following factors:
A merit system;

A seniority system;

A system that measures earnings by quantity or quality of production; or

A bona fide factor other than sex, race or ethnicity, such as education, experience or training.
Equal Pay Act Litigation in California
The employment wage gap continues to be an issue across the country, despite laws prohibiting such discriminatory employment practices, and lawsuits continue to be brought against companies perpetrating illegal wage disparities by paying women and racial and ethnic minorities less than other employees.
Contact Our Knowledgeable Equal Pay Act Attorney Today
California has some of the strongest laws in the nation protecting employees from unfair pay disparities on the basis of protected categories like gender, race or ethnicity, and violating the Equal Pay Act by paying workers in protected categories lower wage rates for substantially similar work is a type of employment discrimination. If you are being paid less than your fellow workers for substantially similar work, and you believe this is because of your gender, race or ethnicity, do not hesitate to hire a California employment law attorney. With a lawyer on your side who has experience handling Equal Pay Act lawsuits, you can significantly improve your chances of recovering compensation for your unequal pay. Contact Davtyan Law Firm today for more information about California Equal Pay Act claims.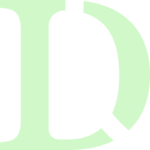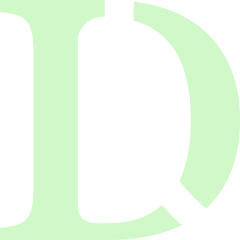 Ready to get started?
Contact us now for a free consultation to find out how we can help you.