DLaw Discusses Employment Law Trends With The LA Times
Employment Law
May 8th, 2023
The LA Times contacted DLaw (Davtyan Law) to learn more about California's employment trends and to ask some specific legal questions.  The firm's years of experience and success rate have positioned them in place of authority regarding issues employees may have in the workplace. A few of these issues include paid time off, wages, discrimination, and harassment. The below questions are directly from the article and will provide experienced insight into employment law matters in California.
What types of incentives are employers offering to potential new hires?
The workforce is becoming increasingly competitive, and employers understand that they must offer attractive incentives to attract hardworking, loyal team members. There is a wide range that vary depending on the company setup and the job position.  Options like flexible work schedules, on-site childcare, stipends for gym memberships and public transit, sign-on bonuses, paid vacation, and unlimited vacation are some common perks that employers may offer to potential new hires. Hiring and training a new employee takes extensive resources, and it is worth investing in your team to increase retention.
What trends are you seeing with respect to paid time off?
The State of California is regularly reviewing legislation regarding paid time off. Just in 2022, the California Family Rights Act (CFRA) expanded the parameters for sick leave to include certain non-family members. However, employers can additionally offer benefits like additional paid time off (PTO), sabbaticals, and unlimited PTO. Paid sabbaticals have become more prevalent over the past few years.  It could look like receiving one month of consecutive paid time off or some companies even offer them every quarter; an employee may get 2 paid weeks off. It depends on the company.
Which pay practices are most likely to result in a company being sued in a wage-hour class action?
Not compensating employees properly or not allowing them proper break times can certainly lead to a lawsuit. If an employee isn't receiving proper lunch and rest breaks, the employer is abusing the break laws in California. If an employer doesn't pay appropriate overtime wages, that can also result in legal action against the company.
Off-the-clock work is a common problem in workplaces and can certainly cause employers to be sued in a class-action case. It's important that employees keep track of and document their time worked so that they can be adequately paid.
Another important practice is ensuring that employees are fully reimbursed for all work-related expenses.  It's critical to have a system in place for employees to record and report any work-related expenses to ensure that they are properly reimbursed, no matter how small the amount is.
From an employee perspective, what is the first step an employee should take if they feel they are being discriminated against?  
California takes discrimination very seriously and there are many laws in place to protect employees.  Employees have rights against workplace discrimination based on their national origin, age, sex, or any other protected characteristics.
If an employee is experiencing discrimination in the workplace, a good first step may be to send an email to their Human Resources department and let them know about the details of the situation.  It will also be beneficial to collect supporting evidence of discrimination in the workplace.  This can be a text message, voicemail, email, and/or the company's policies.
Proving discrimination in the workplace can be difficult, so we highly recommend consulting with an employment lawyer to discuss the best next steps.
What impact does California Labor Code 201 have on employees and employers? 
California Labor Code 201 states that an employer must pay all wages to an employee upon the separation of employment.  This includes both regular pay and any accrued vacation time. Payment is generally due immediately upon termination or within 72 hours of quitting.
This means it takes some planning on the employer's part to make sure that they have payment ready to go when the termination happens. They can pay an employee via direct deposit. However, the majority of the time, it is recommended to have a manual check ready at the time of separation to be given to the employee.
Employers are subject to a waiting time penalty (worth up to 30 days) if they do not pay the employee timely at the time of separation. This is a penalty payment in addition to all final wages owed.
Contact DLaw With Any Questions Regarding The Above Interview!
As mentioned, DLaw has years of experience assisting the working-class people of California. If you feel you've been mistreated, underpaid, or wrongfully terminated by your employer, feel free to reach out to their office at (818) 275-5799.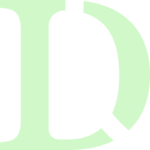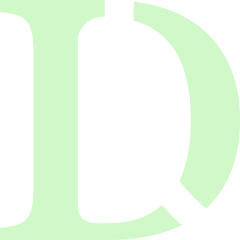 Ready to get started?
Contact us now for a free consultation to find out how we can help you.