Can My Employer Deny My Unpaid Time Off Request?
Employment Law
November 21st, 2023
California is home to some of the most generous employee leave laws in the United States. However, that does not necessarily mean that an employer has to approve every time off request you submit. Instead, they may be required to approve the request if it meets certain requirements or qualifications. 
Employer Policies
Employers are free to develop their own policies relating to sick time, personal days, vacation time, and paid time off. They might also have restrictions and rules related to unpaid time off as well. If they have a policy, the employer generally follows that policy.
However, there is no legal requirement that an employer provide paid or unpaid vacation time. An employee is only entitled to paid or unpaid time off if there is a right to take time away from work under a specific law.  If one of those laws applies, an employer should not deny those requests.
Unpaid Time Off in California
California uses both federal and state law to provide unpaid leave options for employers. Most employers must follow either state or federal law or both.
The Family Medical Leave Act (FMLA)
The Family and Medical Leave Act (FMLA) sets out that an employee can have up to 12 weeks of unpaid time off per year if certain circumstances arise. Examples include:
Bonding with a new child from birth or adoption

Time off for certain serious health conditions

Caring for a seriously ill loved one
There might also be options for unpaid leave due to complications related to military service, both for practical reasons and in the event of an injury.
California Family Rights Act
California has similar requirements for employers as the FMLA under its version of the law—the California Family Rights Act or CFRA. California's family protections are very similar to the federal laws on these issues.
Pregnancy Disability Leave
Employers must generally allow unpaid leave for disability due to pregnancy, which includes childbirth and any related conditions. This law applies to employers that have at least five employees.
New Parent Leave Act
FMLA and the CFRA only affect employers that have 50 or more employees. However, the New Parent Leave Act allows unpaid time off for new parents when their employer has 20 to 49 employees. Similar to the FMLA and CFRA, the New Parent Leave Act provides up to 12 weeks of unpaid leave to bond with a new child.
School Activities Leave
California requires employers to allow employees to attend their child's activities at school or daycare in some situations. The employer must have at least 25 employees. The employee can use up to 40 hours during any 12-month period, not to exceed eight hours in one month.
Domestic Violence Leave
Employers must also give employees unpaid time off for issues related to domestic violence, including obtaining judicial relief or a restraining order. This applies to both the employee and their children. Employers with over 25 employees must provide additional leave for services related to domestic violence as well.
Contact D.Law to Learn More About California's Time Off Laws
If you believe your employer wrongfully denied your request for unpaid leave, you may have legal options. Reach out to learn more about this and other employment law issues from D.Law by calling (818) 275-5799.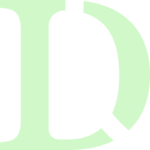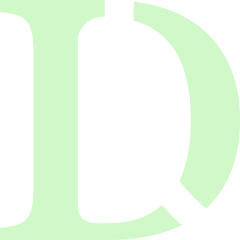 Ready to get started?
Contact us now for a free consultation to find out how we can help you.