3 Things To Know About The New Minimum Wage For Healthcare Workers
Wage & Hour Laws
August 10th, 2022
The Mayor of Los Angeles, Eric Garcetti, signed into law on July 2, 2022, a new minimum wage ordinance for healthcare workers. These new wage laws go into effect on August 13th, 2022. The short of what the new wage law does is it moves the base minimum wage for privately-owned healthcare facilities to $25 per hour, but only for those facilities that are located within the city of Los Angeles. Here is a closer look at 3 things that healthcare workers need to know about the new Healthcare Workers Minimum Wage Ordinance.
1. Facility Types
Under the California Health and Safety Code in Section 1250 and 1206 (d) is a list of definitions that define what a healthcare facility is based on its specialties – general acute, clinics, psychiatric facilities, etc.
The new minimum wage healthcare worker ordinance applies to facilities that are:
General acute
Clinics that function as outpatient units of acute hospitals
Licensed acute psychiatric hospitals
Skilled Nursing Facilities (SNFs) that are a unit of an acute care hospital
Any licensed residential care facility under section 1569.2 for the elderly that is part of the physical address of an acute care psychiatric facility
Licensed chronic dialysis clinics as defined by section 1204 (b)
Any facility that is part of the Integrated Healthcare Delivery System.
2. Concerns Over The New Healthcare Worker Minimum Wage Law Ordinance
There are complaints about the new ordinance and the fact that it applies only to certain facilities and that those facilities are privately-owned. In short, the ordinance provides privileges to certain healthcare workers but may not provide the same privileges to the same class of healthcare workers in a facility type that is not listed within the ordinance.
For example, an RN working at a privately owned Skilled Nursing Facility where that unit is part of an acute care hospital, would have a base pay rate of $25 per hour. The same RN who works at a privately owned Skilled Nursing Facility where that facility is not part of an Acute Care Facility would not be protected by the new wage ordinance.
Note: Generally, RNs in California make more than $25 per hour, but the argument can apply to other healthcare workers that are employed at various facilities that are not privately-owned.
3. Employee Protection Under The New Healthcare Worker Minimum Wage Ordinance
While the ordinance is due to go into effect on August 13, 2022, there may be delays. A facility can file an application or suit and ask the court for an exemption of hardship that may delay raising the pay rates of its employees for the next year.
The best place for any employee who feels that they are not being paid fairly by their employer under the new ordinance is to seek help from an employment law firm. It is important to understand your rights under California labor codes, even when the labor code is limited to a specific city, as this one is for Los Angeles.
Contact DLaw If You Have Healthcare Minimum Wage Questions!
The attorneys at Davtyan Law Firm have decades of experience helping to protect healthcare workers from underpaid wages and wage discrimination. Call our employment law firm today at 1 (818) 275 5799 if you're experiencing payment or wage problems at your place of work!  We're here to help you to determine whether you have a case and help you navigate through the process.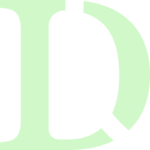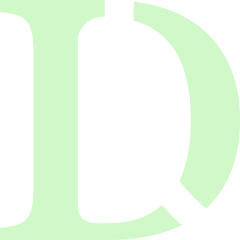 Ready to get started?
Contact us now for a free consultation to find out how we can help you.