What Are Mass Layoffs?
Wage & Hour Laws
September 12th, 2019
What is a Mass Layoff?
California labor law provides considerable protections for employees and their families, requiring employers to adhere to certain standards with regards to hiring, employment and termination. One important labor and employment law in California is the WARN Act, which requires California employers to notify employees at least 60 days in advance of a mass layoff, relocation or termination (plant closure). With this law in place, California employers are prohibited from conducting mass layoffs without giving employees the notice they need to adjust to the prospective loss of employment, find alternative employment, or obtain the necessary skills or training to successfully compete in the job market.
Are you Unemployed due to a Mass Layoff?
If you were fired during a mass layoff and your employer failed to give you at least 60 days' notice, you may have grounds to file a lawsuit for a WARN Act violation. Contact our experienced California employment law attorney at Davtyan Law Firm today for legal help.
California's WARN Act
Labor laws govern the rights and duties of employers and employees with regards to the employment relationship and there are such laws in place at the federal, state and local level. The state of California has the WARN Act, short for Worker Adjustment and Retraining Notification, which requires employers to provide employees with at least 60 days' notice before a mass layoff or other major employment decision that affects a great number of employees (Labor Code § 1400-1408 LC). Unlike California wrongful termination laws, which cover employees who are unfairly fired individually, the WARN Act protects employees who are fired in association with:
A mass layoff (the elimination of 50 or more employees in a 30-day period);

A termination or substantial cessation of business activities; or

The relocation of a business operation 100 or more miles away.
The WARN Act applies to California employers who have employed at least 75 workers in the preceding 12 months and covers workers who have been employed by the employer for at least six of the 12 months preceding the date on which the WARN Act notification would have been required.
State vs. Federal Mass Layoff Laws
California's WARN Act was modeled after the federal WARN Act, which has similar requirements for covered plant closings and mass layoffs, but the state law, like many of California's labor laws, provides broader protections for a wider range of laid-off employees. As such, any California employee whose rights were violated by being fired during a mass layoff or plant closure would likely benefit more by suing their employer under the state law, rather than the federal law. 
Our California Mass Layoff Lawyers Can Help
You have the right to be given proper notice if your employer decides to relocate the business operation a significant distance away, conduct a mass layoff or close down the business. If your employer fails to provide 60 days' advance notice before a mass layoff, plant closure or relocation, and you lose your job in connection with the event, you have the right to sue your employer for WARN Act damages.
Do not wait to protect your employment rights. Contact our skilled California labor and employment attorney at Davtyan Law Firm today to discuss your legal options. Call Us Today at (818) 275-5799.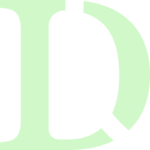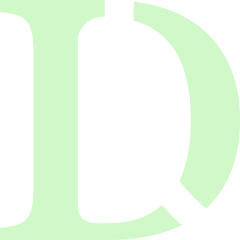 Ready to get started?
Contact us now for a free consultation to find out how we can help you.