Employee Background Checks
Discrimination and Harassment
August 1st, 2019
Employee Background Checks and Ban The Box Law
California employers that conduct background checks on job applicants are required to comply with a range of federal and state requirements and failure to do so could result in a lawsuit. If you have a criminal record, you might be concerned about how your record could affect your job search. The majority of employers in California conduct criminal background checks when hiring and many employers inquire about criminal history on their job applications, which means your job search could be over before it has even begun.
Fortunately, California law provides strong protections for job seekers with criminal records, affording them the opportunity to be fairly considered for employment without being dismissed or discriminated against based on their criminal history. For more information about California background check laws, ban the box law, or to discuss the possibility of filing a lawsuit against an employer for a background check violation, contact Davtyan Law Firm today.
Ban the Box Laws & California Fair Housing and Employment Act
Effective January 1, 2018, California instituted a ban the box law, which makes it illegal for private and public employers with five or more employees to ask certain job candidates about their criminal history until the later stages of the application process. The new law requires California employers to remove the question commonly found on employment applications regarding whether or not the job candidate has ever been convicted of a felony.
The purpose of the amendments to California's Fair Employment and Housing Act (FEHA) is to encourage employers to consider applicants' suitability for the job on the merits of their experience and training, rather than categorically denying employment to applicants with a criminal record. Under the new law, California employers are prohibited from asking about, looking into, or considering an applicant's criminal history until after the applicant has received a conditional offer of employment.
Furthermore, rather than simply denying an applicant employment based on the existence of a criminal record, the employer is required to assess whether the conviction has a "direct and adverse relationship" with the job duties that go along with the position. At the very least, the employer must consider:
The nature and severity of the criminal offense;

How much time has passed since the applicant committed the offense and served the appropriate sentence; and

The nature of the job the applicant is applying for.
Fair Credit Reporting Act for Employers 
In order to set a standard for fair employment hiring practices, the federal government established the Fair Credit Reporting Act (FCRA), which requires employers to obtain written consent from applicants before hiring a third party to conduct a criminal background check and provide certain notices if the employer decides not to hire the applicant on the basis of the information provided in the report. The state of California has a law similar to the FCRA, which prohibits arrest and conviction records that are more than seven years old from being included on a background check report.
With complex federal regulations in place, plus California's new ban the box law and various local ordinances governing how and when employers can conduct background checks and how they may consider this information for use in hiring and personnel decisions, it can be difficult to fully understand your right to fair consideration for a job, regardless of your criminal history. If you have been denied a job in California because you have a criminal record, you may have grounds to file a lawsuit against the employer for failure to comply with federal, state, or local background check requirements. Contact Davtyan Law Firm today to discuss your case with our California employment law attorney.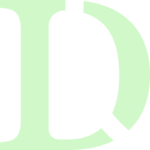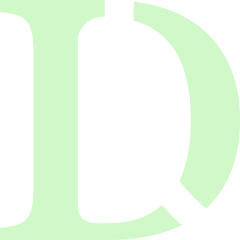 Ready to get started?
Contact us now for a free consultation to find out how we can help you.