Employment Law Firm DLaw Expands with New Glendale, California Headquarters, Staff of Nearly 80
Employment Law
January 5th, 2023
Hot off the heels of its landmark 2022 year with industry-leading stats, DLaw is further expanding its operations with new headquarters in Glendale, California for 2023 and beyond.
DLaw has agreed to a multi-year agreement to take over an office space close to 15,000 square feet at 400 North Brand Boulevard, as the company begins a new defining chapter in its history while protecting California's working class.
The Class-A commercial office property is located in Glendale's central business district, just nine miles north of Downtown Los Angeles and seven miles east of the Bob Hope Airport in Burbank.
DLaw's new headquarters redefines what a modern law firm looks like, and it's an embodiment of the group's DNA featuring a staff of nearly 80 lawyers and professionals who work hard to protect Californians from wrongful termination, wage and hour issues, discrimination, harassment, workplace retaliation and protected leave, among other employment claims.
DLaw has successfully helped collect over $625,000,000 for the California working class with high-profile class action lawsuit cases protecting hard-working employees.
Before moving into their new space, DLaw renovated the location with a sleek architectural design, stone flooring, high-grade finishes, and other outstanding amenities for their employees to complement the 360-degree views they now have of the San Fernando and San Gabriel Valleys.
All of this aims to fulfill DLaw Founder Emil Davtyan's mission of easing tensions around what is typically an intimidating, stress-filled process as working-class individuals seek legal help.
In a corresponding move, DLaw has grown its staff with close to three dozen new hires across a variety of full-time staff positions since the beginning of 2022. The increase in staff further allows DLaw to provide unparalleled support to those who need help.
"It was important for us to keep our presence and commitment to the City of Glendale, and stay true to our mission and working-class roots," said Emil Davtyan. "We absolutely loved our previous headquarters in Glendale, but as our work family grew, we needed more space to make sure we provided the best-in-class help to California's underserved blue-collar community. We're creating a welcoming, creative, and family-like atmosphere. The series of moves further separates us from the ivory-tower stigma that plagues modern-day law firms."
DLaw also has satellite locations all over the state of California, including cities like Los Angeles, San Francisco, San Diego, Sacramento, Stockton, Monterey, Lake Tahoe, San Bernardino, Fresno, Bakersfield, and Chico.
DLaw was founded in 2015 and is regarded as one of the top-rated and one of the largest employment law firms in all of California.
Are you a California employee who is treated unfairly at work? If so, please call 888-TRY-DLAW, visit the www.d.law website or email info@davtyanlaw.com. A representative is standing by 24 hours a day, 7 days a week to help with your employment law legal needs.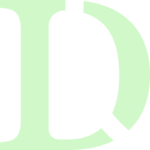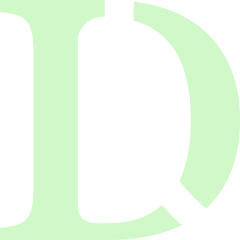 Ready to get started?
Contact us now for a free consultation to find out how we can help you.